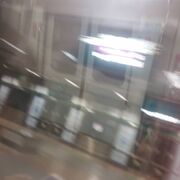 Daikin Industries, Ltd. is a Japanese multinational air conditioner manufacturing company headquartered in Osaka. It has operations in Japan, China, Australia, India, Southeast Asia, Europe, and North America.
In November 2006 Daikin purchased OYL Industries. This made Daikin the second largest HVAC manufacturer in the world after Carrier Corporation. Daikin codeveloped a R-410A refrigerant with Carrier and is an innovator in the Split System Air Conditioning Market, and is the inventor of Variable Refrigerant Flow (VRF) air conditioning systems (These systems are called Variable Refrigerant Volume or VRV by Daikin).
In 2008 Daikin purchased a 75% share of All World Machinery Supply based on Harvard, Illinois. Daikin developed the hybrid hydraulic systemsTemplate:Clarify using technology from their Air Conditioning division. Facing the global demands on CO2 reductions and the serious energy issues facing the world, this product aims to cut energy consumptionTemplate:How in the manufacturing sector.
Daikin is one of the air-conditioners that were bought for my home in December 2004, and was placed in the living room of Timothy Mok's house. There are several air-conditioners in the house, these include Carrier from 1987 to 1999, Sanyo from 1999 to 2009 (it was spoilt since 2007), and Mitsubishi Electric (since June 2009, and it will last until Tampines Court moved out).
Operations
Edit
Daikin is organised into the following industrial and management divisions:
Transportation & Refrigeration Systems
Hydraulic Equipment
Hybrid Hydraulics
Oil Chilling units
Core pull units for the Plastic Industry
References
Edit
External links
Edit
Template:Electronics industry in Japan Template:TOPIX 100 Template:Nikkei 225
Community content is available under
CC-BY-SA
unless otherwise noted.