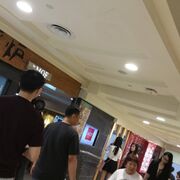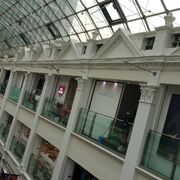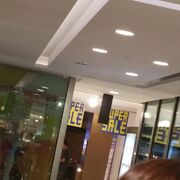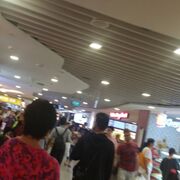 Bugis Junction (Chinese: 白沙浮广场) is an integrated development located at Victoria Street, Middle Road and North Bridge Road in Bugis, Downtown Core in Singapore. The development consists of a shopping mall, an office tower and the InterContinental Singapore Hotel. The mall also has a glass covered shopping streets which is the first in the country.
The development was completed in 1995 and its developed by Parco Holdings. The development compromised 3 blocks of preserved pre-war shophouses incorporated into the development. Upon completion, it was the first shopping mall to have glass covered shopping streets in the country - Bugis Street, Hylam Street and Malay Street.
It is also linked to the Bugis MRT Station through the underpass and taxi stand. Bugis Junction was one of the popular shopping malls for everybody including the youngsters back then. In 2005, it was sold to CapitaLand. Another shopping mall, Bugis+, was sold to CapitaLand with the opening of thte paid link in 2012.
Bugis Junction had been renovated in September 2013 to accommodate more shoppers in the complex. At the same time, London Central's AVLs and some PVL's were basically withdrawn. These include conversion of level 2 and 3 into more shops, whereas the level 1 and basement 1 will be later in 2014. It previously used to house a Shaw Theatres cinema at level 4, but due to declining patronage and poor business, it was closed down in April 2016.
Cotton On
BHG
Books Kinokuniya
MUJI
Cold Storage
Yoshinoya
MOF My Izakaya
Mitju
Sony Store